Gaps resulting from lost teeth can cause discomfort and embarrassment. They can also leave you vulnerable to other health issues.
At Dowell Dental Group, our doctors can replace missing teeth by performing all steps of dental implant treatment in-house.
So what makes dental implants a great treatment option?
A Proven
Tooth Replacement Solution
Can Last a Lifetime
Dental implants can
last decades or even a lifetime
. However, you must practice proper oral hygiene and attend regular cleanings and exams a
our office
to
maintain your oral health
.
Prevent Jawbone Atrophy
Dental implants act as tooth roots, stimulating the jawbone. This prevents jawbone recession, which can contribute to further tooth loss and a sunken appearance.
Provide Stability
Since dental implants are secured in the jawbone, they provide stability to restorations, which prevents slipping and makes eating and speaking easier.
How do dental implants work?
You do not need to feel embarrassed...
Many Patients Suffer from Tooth Loss
Are you a candidate for dental implants?
Certain Factors Can Disqualify
You from Dental Implant Treatment
Jawbone Density
If you have suffered jawbone atrophy, you may need bone grafting to restore sufficient jawbone density and support dental implants.
Smoking
Smoking can impair your body's ability to heal. As such, you should abstain from smoking before and throughout treatment.
Health Conditions
Conditions such as periodontal disease and autoimmune disorders should all be addressed prior to dental implant treatment.
Are you hesitant about undergoing surgery?
Sedation Can Help You Feel at Ease
Many patients are apprehensive about the surgical portion of treatment. However, you can rest assured that the team at Dowell Dental Group will help you feel comfortable and at ease throughout your appointment. Before the procedure, we can administer a local anesthetic which will numb the treatment area. Additionally, we can provide oral conscious sedation to ensure your comfort. If you have been prescribed an oral sedative, your doctor will instruct you to take this pill either the night before or 30 minutes to one hour prior to surgery.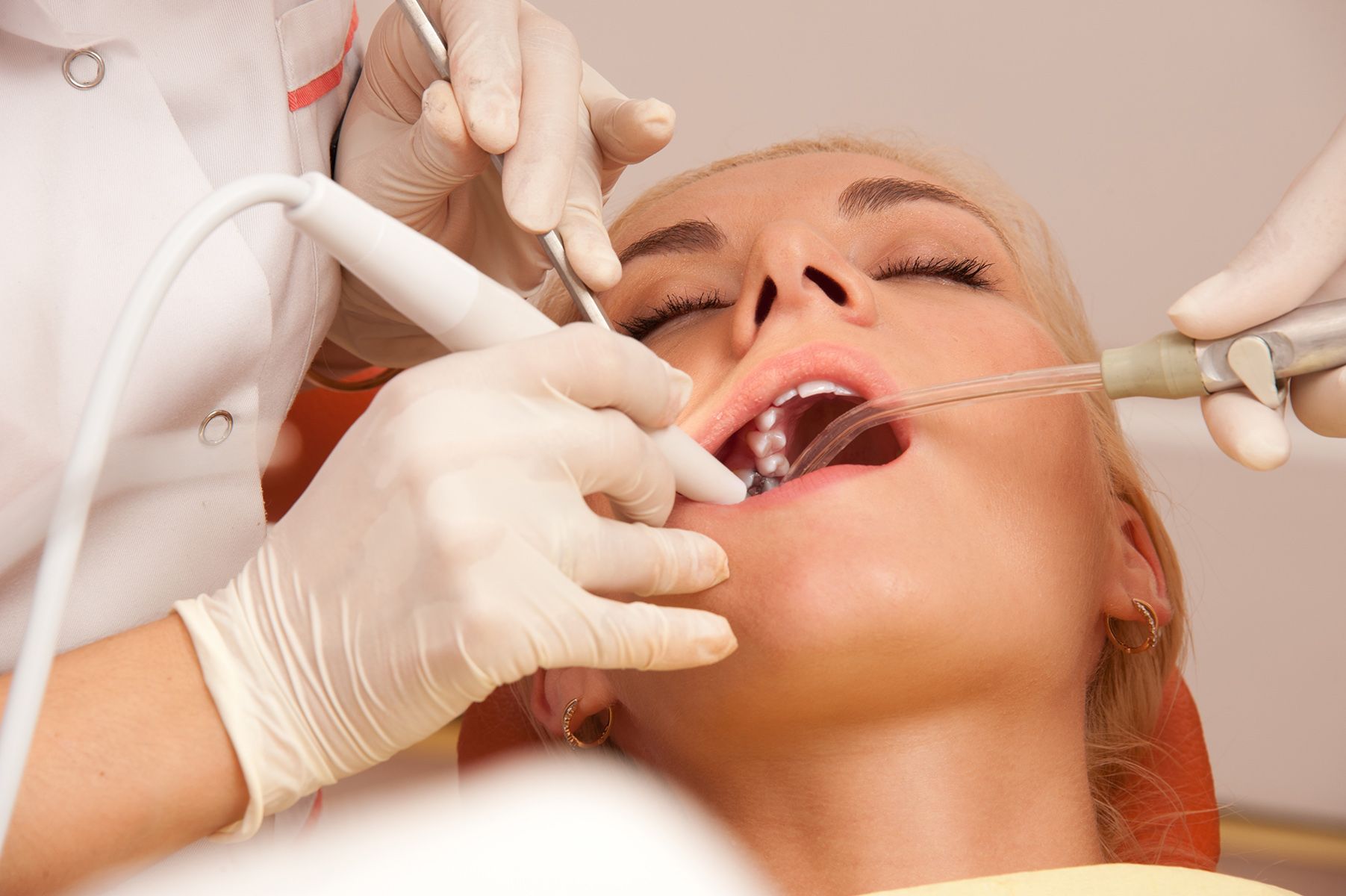 What is a Dental Implant?
These small titanium posts are designed to replace tooth roots at the site of a missing tooth. Your doctor will surgically place dental implants in your jawbone, where they will fuse with surrounding tissue. This process creates a strong base upon which a dental crown, bridge, or denture can be affixed.
Who is a Candidate?
During your consultation, our doctors will thoroughly evaluate your medical history and examine the structure of your smile. We may request x-rays and advanced images of your teeth, gums, and jawbone to determine whether you are eligible for surgery. Patients lacking adequate jawbone tissue may require a preliminary bone graft or sinus lift before proceeding with a dental implant procedure. To qualify for dental implants you must have:
One or more missing teeth
Healthy gums that are free from periodontal disease
Enough jawbone tissue to support an implant
Our office is equipped with a cone-beam computed tomography (CT) scanner, so we can take 3-D images of your smile. This technology enables our team to place your implants with precision, which is vital to their success and your oral health.
Dental implants and implant-supported restorations can also restore your ability to chew comfortably and speak properly, improving your overall quality of life.
The Phases of
Dental Implant Surgery
For our patients' convenience, we can perform all aspects of dental implant surgery in-house, so we can ensure the highest quality care throughout treatment. Dr. Dowell is a member of the International Congress of Oral Implantologists and stays up to date on the latest dental techniques. Combining dental expertise and advanced technology, we can perform safe, precise dental implant procedures before placing your custom-made restoration.
Treatment Steps
Dental implants are biocompatible titanium posts that are surgically embedded in the jawbone to replace tooth roots. An implant can retain a number of restorations, including dental crowns, bridges, and dentures. The procedure involves several steps, each of which we can perform at our office for your convenience.
Consultation
Prior to surgery, we will schedule a consultation to evaluate your oral health and smile. Our office is equipped with advanced technology to ensure precise results. We can use our intraoral camera to view a detailed images of your teeth and our cone-beam computed tomography (CT) system to take 3-D scans of your smile. These will help your dentist determine if you have sufficient jawbone tissue to support implants. If you are not eligible for treatment, we may recommend a preliminary bone graft procedure to restore candidacy. If you decide to proceed with the implant procedure, our team will design a customized treatment plan to meet your needs.
Placing Dental Implants
Before your procedure, we can administer a local anesthetic and provide oral sedation to ensure your comfort. If you have been prescribed an oral sedative, your doctor will instruct you to take this pill either the night before or 30 minutes to one hour prior to surgery. When you are ready, your doctor will create a small incisions in the gums and create space for your dental implant. He will then carefully embed the implant post into your jawbone. Next, your doctor may place a healing cap over the implant to ensure optimal results before closing the incision with sutures.
Recovery
Healing can take three to six months. During this recovery period, the implant will fuse with jawbone tissue in a process called osseointegration, creating a strong foundation for your custom restorations.
Abutments and Restorations
Once your implants are fully integrated with your jawbone, you will return to our office for the last stage of surgery. During this procedure, our team will reopen your incisions, remove the healing cap, and attach an abutment to the top of each implant. The abutment is a connector device that will join your implant to your restoration. We will then close the incisions around the abutment. After approximately two more weeks of recovery, you will be ready to receive your custom-made restorations.
For our patients' convenience, we can perform all aspects of dental implant surgery in-house, so we can ensure the highest quality care throughout treatment.
During your next appointment, our team will take impressions of your teeth, which will be used to manufacture your restoration. Once your prosthetic is ready, we can attach it to the abutment, revealing a new, enhanced smile.
Experience Superior Care
When you visit our office for your dental care, you can enjoy a comforting, spa-like atmosphere. We offer aromatherapy and massage dental chairs to help put you at ease during treatment. If you are ready to experience superior care during your implant procedure, contact us online today.