Dental Implant Side Effects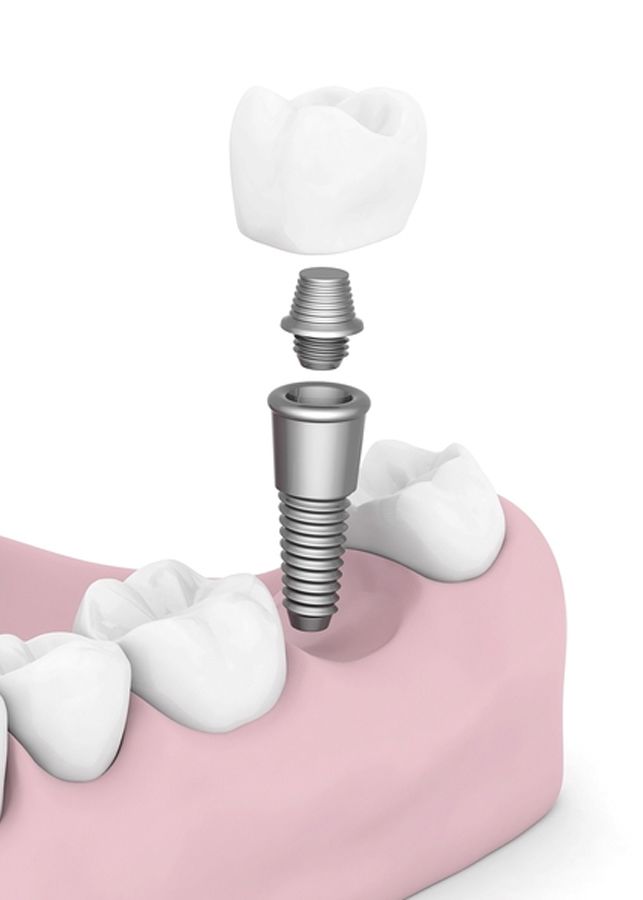 Dental implants are small titanium screws that are surgically placed in the jawbone. As they heal, dental implants fuse with the patient's bone tissues. After fusing with the jaw, implants act as anchors to provide the ultimate degree of stability to a wide range of dental restorations. Dental implants replicate the natural teeth better than any other missing tooth treatment.
Because dental implant treatment involves oral surgery, patients should anticipate some side effects as they recover. The experienced dentists at Dowell Dental Group discuss potential dental implant side effects with our Minerva, OH, patients prior to their procedure so that they are well-prepared for the recovery process.
Discomfort
Pain or discomfort is probably the most dreaded side effect of dental implant treatment. During dental implant surgery, patients are under the effects of anesthesia so they remain completely comfortable. Unfortunately, after that anesthesia has worn off, patients should expect to experience some discomfort.
The good news is that most patients report that any discomfort they experienced after dental implant treatment is more mild than they expected. The most noticeable discomfort should develop within the first few days after treatment. Most of our patients are able to manage this discomfort with the use of over-the-counter pain medication. Within a week or two of treatment, patients should be virtually pain-free.
Bleeding
Bleeding is another common side effect of dental implant treatment. Dental implant incisions are closed with sutures, but the treatment sites may still leak fluids or blood. We will provide our Minerva patients with gauze packs to bite down on for the first hour after surgery. This should control most bleeding. However, if patients notice light bleeding throughout the 24 hours following surgery, they should not be concerned.
Inflammation
As with any surgery, inflammation is a natural part of the healing process after dental implant treatment. The gums surrounding the treatment site will experience the most inflammation, but even the cheeks and face may appear slightly swollen.
Inflammation generally starts to subside within two to three days, but minor swelling may persist for up to a week. Patients can apply cold compresses or ice packs to the outer cheeks to minimize swelling. We suggest that our Minerva patients apply ice packs for 15 to 20 minutes at a time, at least three times a day. An added benefit is that ice packs should help ease discomfort as well.
Bruising
Many patients anticipate discomfort, tenderness, and inflammation after dental implant surgery, but they are often surprised when bruises develop. Bruises are a possible side effect of dental implant treatment. The face or jaw can develop mild to moderate bruising. Bruises should start to fade within a few days, but it can take a week or two for them to dissipate completely.
Contact Us
Dental implants are a secure and durable solution for adult tooth loss. If you are interested in finding out if dental implant treatment is right for you, send us a message at your earliest convenience.
Related to This