Treatments for Chipped Teeth: Repairing Your Smile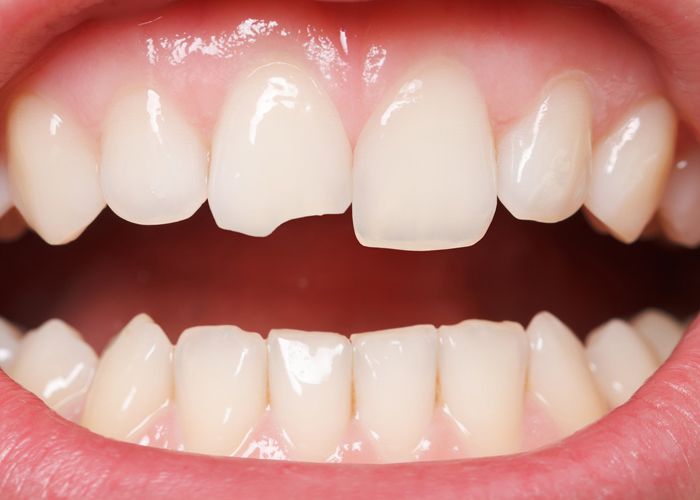 Chips, cracks, and other kinds of fractures can have a number of effects on your smile. Whatever the extent of the damage, our Minerva, OH practice offers advanced dental procedures that will help address the problem. We can tailor a treatment to suit your needs, enhancing the beauty of your smile as well as your overall wellness.
Let's take a moment to consider why chipped teeth are a problem. We'll then cover some of the common options for treatment that are available.
Problems Related to Chipped Teeth
Chipped teeth causes a combination of cosmetic problems and health issues.
In terms of aesthetic flaws, chipped teeth can leave you feeling self-conscious about the appearance of your smile. This can make you hesitant to laugh, speak, or smile, even around people you have known for years. For people who have professions that involve a lot of public interaction, chipped teeth can have a negative impact on job performance.
With regard to dental health, a chipped or cracked tooth is more likely to completely fracture given the weakened structure of the tooth. In addition, even a minor chip can contribute to a greater risk of root canal infection.
Dental Bonding
For very minor chips that are predominantly cosmetic in nature, your best option for treatment is dental bonding. Dental boding involves a tooth-colored dental resin being painted directly onto the damaged tooth. The resin conceals the chip or crack from view, making your tooth look pristine and free from damage.
Porcelain Veneers
For more serious fractures that are still predominantly cosmetic in nature, porcelain veneers may be recommended. Porcelain veneers are thin shells of dental ceramic that are affixed to the front of a patient's teeth. With a porcelain veneer in place, aesthetic flaws of all kinds are hidden from view. The semi-translucent material of a porcelain veneer makes it completely indistinguishable from your natural tooth structure.
Dental Fillings
When a chipped tooth affects the structure and health of a tooth, that is when a dental restoration will be required. Minor chips of this nature can be treated with a dental filling. This is the same kind of restoration that may be used when you have a cavity. These restorations come in tooth-colored and metal forms. The ideal option will depend on your dentist's discretion.
Inlays and Onlays
For more serious chips that fillings cannot treat, inlays and inlays are the most ideal option. These types of restorations are able to rebuild a larger portion of a damaged tooth, which includes the entire cusp or biting surface of a tooth. In essence, they function like larger dental fillings.
Dental Crowns
When a tooth is too severely damaged to be treated with an inlay or onlay, the last resort for restoring the structure is dental crown. Dental crowns are caps that help conceal the compromised structure of a tooth. The cap protect the healthy tooth structure from further harm, and allows people to bite and chew normally again.
What If a Tooth Cannot Be Saved?
If your tooth is too seriously chipped or cracked to be saved, the only option for treatment is extraction. This prevents the risk of root canal infection, and allows dentists to restore the missing tooth using a bridge or comparable appliance. If your tooth does need to be extracted, we can discuss an ideal approach to restorative treatment during the consultation.
Learn More About Treating Damaged Teeth
For more information about treating damaged teeth and improving the health and appearance of your smile, be sure to contact the team at Dowell Dental Group. We will help you achieve excellent dental health using the latest treatments available.
Related to This